The digital landscape has transformed dramatically over the years, and with it, the threats we face have evolved as well. As businesses and individuals rely more on technology, the need for ethical hacking has never been more crucial. But where do you start, and how do you find the right ethical hacker? In this blog post, we will guide you through the world of ethical hacking, from understanding its importance to how to hire a hacker – a skilled professional, and even implementing their recommendations to create a more secure digital environment.
Table of Contents
Short Summary
Ethical hacking is a proactive approach to cybersecurity that helps protect systems from malicious hackers.

Certified Ethical Hackers use security testing techniques and services to identify potential threats.

Hiring an ethical hacker can help businesses ensure their confidential data is protected, while specialized platforms offer reliable hackers for hire.
Understanding Ethical Hacking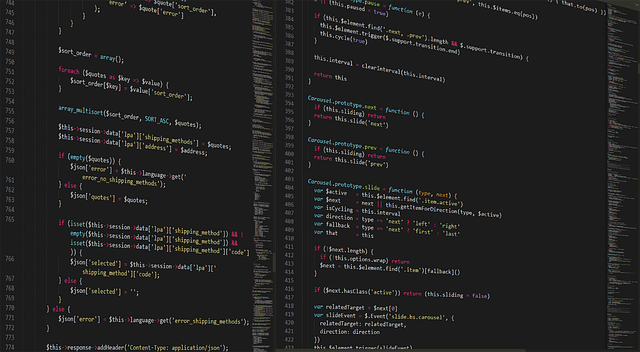 Ethical hacking is the practice of assessing computer systems, networks, and websites to identify and address security vulnerabilities, ultimately enhancing security. This proactive approach to cybersecurity helps protect valuable information, systems, and servers by finding and rectifying security flaws before malicious hackers can exploit them.
Certified Ethical Hackers
The Certified Ethical Hacker (CEH) certification is a renowned credential that validates the knowledge and experience of professional ethical hackers. This certification ensures that these experts possess a comprehensive skillset, including:
Algorithm

DDOS attack

Database recovery

Virus and anti-virus

C, C++

REST API

Web applications
And many others.
By utilizing a reverse-engineering approach to security analysis, ethical hackers conceptualize potential security threats and scenarios that could compromise a system. They employ various security testing techniques such as:
vulnerability scanners

password cracking

spoofing attacks

rootkits

viruses

network penetration
These techniques are used to simulate real-world cyber attacks and evaluate the effectiveness of existing security measures.
Types of Ethical Hacking Services
There is a wide array of ethical hacking services available, tailored to the specific needs of each client. Some of these services include penetration testing, vulnerability assessments, and social engineering penetration tests. Penetration testing, which can be categorized as Black Box, White Box, or Grey Box, helps identify vulnerabilities that could be exploited by malicious hackers.
Vulnerability Assessment and Penetration Testing (VAPT) is another important aspect of ethical hacking. Social engineering tests, on the other hand, focus on attempts to influence people to disclose confidential information or take certain actions, thereby addressing the human element of cybersecurity.
Reasons to Hire a Hacker
There are several reasons why businesses and individuals may need to hire an ethical hacker. One of the primary reasons to hire hackers, is to identify potential security threats, allowing organizations to safeguard their confidential data and maintain adherence to industry regulations. With the ever-evolving landscape of cyber threats, it's crucial to stay one step ahead of malicious hackers.
Ethical hackers, often referred to as "white hat" hackers, are distinct from their "black hat" counterparts who engage in illicit activities. By hiring an ethical hacker, businesses can benefit from their expertise by having them uncover vulnerabilities that may have otherwise gone unnoticed. This proactive approach allows companies to address these vulnerabilities before they can be exploited by malicious, black hat hackers.
Moreover, engaging a specialist ethical hacker after a generalist identifies vulnerabilities can prove beneficial for a more comprehensive exploration of the identified security gaps. This ensures that businesses can construct a secure infrastructure capable of effectively combating cyber threats.
Finding Trustworthy Hackers
Finding a trustworthy ethical hacker is of utmost importance. One way to ensure the credibility of an ethical hacker is to verify their certifications, such as the Certified Ethical Hacker (CEH) certification from the EC-Council. This certification is a testament to their expertise and commitment to ethical hacking practices.
Additionally, when assessing client reviews and references for an ethical hacker, it is important to consider their reliability, trustworthiness, and expertise. By doing so, you can ensure that you are engaging a professional who has a proven track record of success in their field.
Apart from certifications and client reviews, you can also seek recommendations from colleagues or industry peers who have previously hired ethical hackers. This can provide valuable insights into the performance and professionalism of potential candidates, helping you make an informed decision.
Platforms to Hire Ethical Hackers
There are several platforms and websites where you can find and hire ethical hackers. Popular platforms such as Upwork, Fiverr, and Guru offer access to a vast pool of ethical hackers with different skill sets and expertise. These platforms allow you to review their profiles, certifications, and client feedback to make an informed decision.
Alternatively, specialized cybersecurity firms offer a more focused approach to hiring ethical, hackers for hire. By engaging a firm with professional hackers, you can confirm the hacker's history and references, ensuring that you are collaborating with a reliable partner.
Utilizing a specialized service to hire ethical hackers offers several benefits.
It provides a screening process to prevent fraudulent activity.

It offers an added layer of security.

It gives peace of mind knowing that you are working with a genuine and skilled ethical hacker.
Hiring Process for Ethical Hackers
The process of hiring an ethical hacker involves several steps, including creating a job posting, interviewing candidates, and setting goals and expectations for the project. By following a structured hiring process, you can ensure that you are engaging a skilled and trustworthy professional who can help you achieve your cybersecurity objectives.
It is important to take the time to research potential candidates and ask the right questions during the interview.
Job Posting
When creating a job posting for an ethical hacker position, it is crucial to include the necessary qualifications, such as technical skills in programming languages, operating systems, and networking protocols, as well as any applicable certifications, such as the Certified Ethical Hacker (CEH). Additionally, the job description should be comprehensive, detailing the job duties, such as conducting security assessments, formulating security policies, and delivering security training.
Don't forget to include a comprehensive list of job benefits, such as a competitive salary, flexible hours, and health insurance, to attract qualified candidates. Providing contact information, such as an email address or phone number, allows potential applicants to inquire or submit their applications with ease.
Interviewing Candidates
Interviewing potential candidates is an essential step in the hiring process. It helps you gain an understanding of the candidate's capabilities, experience, and fit for the role. To assess their technical expertise, you can conduct paid tests that demonstrate their skills in a specific programming language. This will allow you to evaluate their proficiency objectively and effectively.
It is important to:
Become familiar with the interview process

Research potential candidates

Develop an interview framework with pertinent questions to ask

Delve into their past experiences, certifications, and problem-solving abilities
By following these steps, you can make an informed decision when hiring.
Additionally, discussing their approach to ethical hacking, how they identify vulnerabilities, and their experience with different types of security audits, including a security audit, can provide valuable insights into their expertise. This will help you ensure that you are hiring a candidate who can effectively address your security needs.
Setting Goals and Expectations
Defining the scope of work and establishing milestones is essential to ensure that the ethical hacker understands the project specifications and can operate within a structured process. Clear goals and expectations also facilitate the evaluation of their proficiency while providing them with some flexibility to utilize and refine their own techniques.
It is crucial to articulate the objectives and expectations concisely and agree upon them by both parties. This should incorporate the scope of the project, timeline, and payment terms. Establishing a clear project framework will provide a solid foundation for a successful collaboration.
Cost of Hiring an Ethical Hacker
The cost of hiring an ethical hacker can vary depending on several factors, such as the scope of work, the size of the company, and the type of work required. On average, an ethical hacker earns an estimated salary of $135,269 per annum.
Before engaging an ethical hacker, it is essential to obtain a quote to understand the associated costs and avoid any unexpected expenses. This will help you budget appropriately and ensure that you are making a cost-effective decision.
Keep in mind that the investment in hiring an ethical hacker can help safeguard your business and protect sensitive data from potential cyber threats. The value of a secure digital environment far outweighs the costs associated with hiring a skilled professional.
Working with a Hired Hacker
Once you've hired an ethical hacker, it's important to maintain an effective working relationship. This involves:
Maintaining open communication and collaboration throughout the project

Receiving reports on their findings

Implementing the security recommendations they provide
Good communication is key to a successful project. Make sure to keep the hacker updated on any changes.
Communication and Collaboration
Clear communication and collaboration between the client and the ethical hacker are critical in ensuring timely and efficient completion of the project. Various forms of communication can be facilitated through:
Email

Phone calls

Video conferencing

In-person meetings
Establishing clear expectations, maintaining an open and honest dialogue, and providing regular updates are essential strategies for effective communication and collaboration. This will help build trust between both parties and ensure that the project runs smoothly.
Moreover, the advantages of effective communication and collaboration between the client and the ethical hacker include improved efficiency, enhanced comprehension of the project, and strengthened trust between the two parties. A strong working relationship will contribute significantly to the success of the project.
Receiving Reports
Upon completion of the ethical hacking exercise, the ethical hacker should provide a comprehensive report detailing the methods employed, the identified vulnerabilities, and recommended measures to address the vulnerabilities. This information is essential in helping you enhance the security of your system and prevent potential attacks.
Reviewing the report thoroughly will ensure that:
All vulnerabilities have been addressed

The security of your system has been enhanced

You have valuable insights into the effectiveness of the ethical hacker's work

You can evaluate their performance objectively
Implementing Security Recommendations
Implementing the security recommendations provided by the ethical hacker is crucial in ensuring the ongoing protection of your security systems, including web security, and data. This may involve configuring the website or system to utilize two-factor authentication, establishing robust passwords, and maintaining regular patching of the system.
Additionally, it is essential to act quickly and implement the security recommendations from the hired hacker in order to guarantee the system's security. This proactive approach will strengthen your digital environment and provide a solid foundation for future security measures.
Cybersecurity Best Practices
Adhering to cyber security best practices is crucial in maintaining a secure digital landscape. These practices can help prevent cyber threats such as data breaches, malware, and phishing attacks. By implementing these best practices, businesses and individuals can enhance their information security, and protect their valuable assets.
Keeping all software up to date is one such best practice for malware removal. This includes operating systems, web browsers, and any other applications in use. Regularly checking for updates and installing them promptly ensures that the most recent security patches are applied, reducing the risk of vulnerabilities being exploited.
Creating secure passwords and providing regular employee training on cybersecurity topics such as phishing awareness, vulnerability management and data protection are also essential best practices. By educating employees about the latest threats and how to protect themselves and the organization, you can create a more resilient digital environment.
Summary
In conclusion, ethical hacking plays a vital role in today's digital world. By hiring a skilled ethical hacker, businesses and individuals can proactively address security vulnerabilities and protect their valuable assets. From understanding the concept of ethical hacking to implementing the security recommendations and solutions provided by the ethical hacker, this blog post has guided you through the process of hiring and working with an ethical hacker effectively.
Remember, investing in ethical hacking is an investment in the security of your digital environment. By following the tips and best practices outlined in this post, you can create a more secure and resilient digital landscape, safeguarding your valuable data and ensuring the success of your business.
Frequently Asked Questions
How much do you pay an ethical hacker?
An ethical hacker in the United States earns an average of $106,198 per year, according to Glassdoor, with salaries ranging from $51,000 to $130,000 depending on experience, education, industry, company, location, and certifications.
Entry-level ethical hacking jobs start at around $112,000 annually.
Can I hire a hacker to get my account back?
Hiring a hacker to hack you to get your account back is illegal and unethical, and there is no guarantee of success. It could lead to more harm than good, so it is best to avoid this approach.
What are hired hackers called?
Hired hackers are often referred to as white-hat hackers, professional cybersecurity experts freelance hackers who work to identify and protect software, hardware, and networks from potential attacks.
They are employed by companies to test their security systems and ensure that they are up to date and secure. They can also be hired by individuals to help protect their personal data and information. They use a variety of techniques and tools to identify and fix security vulnerabilities.
Which company has the best hackers?
Based on the top 10 ethical hacking companies to watch for in 2022, it appears that the company with the best hackers is worth watching.
Can you get hired as a hacker?
With the appropriate credentials, with such services as CompTIA Security+ and EC-Council's Certified Ethical Hacker (C|EH), it is possible to get hired as a hacker.